Novotel Rio de Janeiro Parque Olimpico
Novotel Rio de Janeiro Parque Olimpico 4 stars
Customer review rating (ALL Rating) 4.5/5
575 reviews
Hotel location
Novotel Rio de Janeiro Parque Olimpico
Av Embaixador Abelardo, Bueno 1511, Barra da Tijuca
22775040 Rio de Janeiro
Brazil
GPS:-22.97358, -43.371984
Access and transport
GALEAO AIRPORT
Int. airport 1 - full name
Access: 33 km / 20.51 mi 35 min drive
GIG
Int. airport 1 - IATA code
Access: 33 km / 20.51 mi 35 min drive
RODOVIARIA
Railway station
Access: 35 km / 21.75 mi 40 min drive
SDU
Domestic airport 1 - IATA code
Access: 35 km / 21.75 mi 40 min drive
SANTOS DUMONT
Domestic airport 1 - full name
Access: 35 km / 21.75 mi 40 min drive
Hotel services
Check-in from - Check out up to
In summary
On site
Swimming pool

Car park

Restaurant

Wheelchair accessible hotel

Well-being

Air conditioning

Wi-Fi

Breakfast

Bar

Meeting rooms
RESTAURANTE 365 PARQUE OLIMPICO
RESTAURANT 365 OLYMPIC PARK
Your meetings and events
Meeting@Novotel, making your meetings a success. Whatever type of meeting you are organizing, you can optimize the chances of its success by using the Novotel network. Our years of experience have given us in-depth knowledge of event organization. We have modular rooms that can be adapted to your event's needs.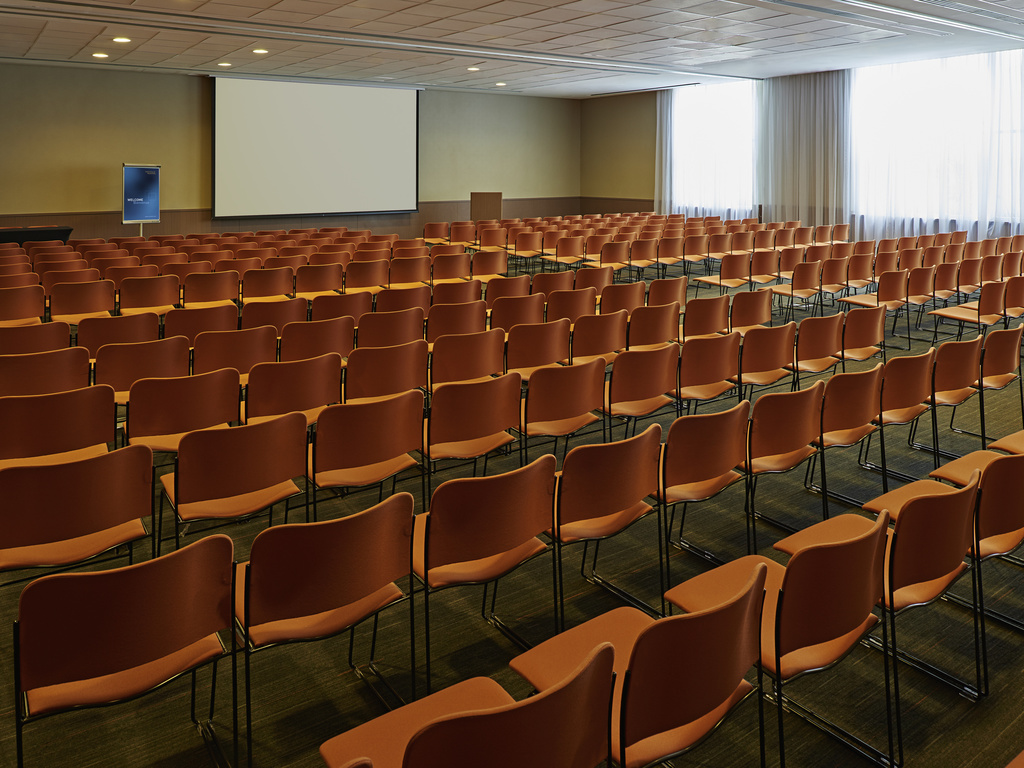 Room descriptions and layouts
Configuration is not available for these requirements
Unsure of the capacity needed for your event?

Convert different units of measurement and make organising your events easier.
Our accommodation(s)
Spacious and contemporary in design, the Novotel room is truly a place for living and can be adapted to suit all your needs.
Our guest reviews
Our guest reviews
100% genuine reviews from our guests
Find out more
Amazing experience
TripAdvisor rating 5.0/5
cabralmjc Business - TripAdvisor review
People are the best there. The receptionist do their best to help you with your needs specially Beatriz. She is something else. Food is ok. Rooms are fine. Be patient with maintenance and gym cleaning. I loved most of the time. Hope you have a great time there😃
Convenient Location
Customer review rating 4.5/5
Sergio F. Business - Confirmed reviews ALL
Nice place , clean and looks new . Spacious lobby , nice staff and good food (dinner and breakfast) . The room is good . The toilet was broken , but was promptly fixed upon my request and the door was very hard to open and close (requires maintenance) . Overall a good stay .
Accommodating & Friendly Staff with a Nice Room
Customer review rating 4.5/5
Joe F. Business - Confirmed reviews ALL
One of the best staff experiences I had ever had with a hotel. Staff went over the top to help us during our stay including recommending places, accommodating an issue with reservation card not being at the hotel at checkin, storing luggage for a couple hours, etc. Beds were comfy, sheets were clean, lots of desk and stand space. Breakfast included was great. Enjoyed the fruit & bacon. Eggs were extremely watery and juice was hit or miss. There were some small flies in the top of the shower, we had a bug on the bed one night (not sure if a bed bug.) Room service came and changed the sheets. Room was also quite stuffy. There was no ceiling light, so the room was somewhat dark. There were very few outlets for two individuals working for a full week. The fridge was a little on the small side. The bathroom was nice especially the shower faucet options, but the sink was clogged even when just trying to brush teeth (water would backup.)
Good rooms but cleaning is very away from ok. Gym is terrible, don't go. Gym is dirty and nobody really cares. HVAC not working after complaints. Receptionists do what they can due to the facilities. My experience was ok.
Customer review rating 3.5/5
Marcio C. Business - Confirmed reviews ALL
Great conference venue
Customer review rating 3.5/5
Edward Business - Confirmed reviews ALL
Was well equipment and great venue for the conference
In partnership with TripAdvisor