Pullman Paris Montparnasse
Pullman Paris Montparnasse 4 stars
Customer review rating (ALL Rating) 4.6/5
2,085 reviews
Hotel location
Pullman Paris Montparnasse
19 Rue Commandant René Mouchotte
75014 PARIS
France
GPS:48.8385501, 2.3203257
Access and transport
GARE MONTPARNASSE
Railway station
Access: 100 m / 0.06 mi 1 min walk
FRPMO:MONTPARNASSE
TRAIN + HOTEL GARE SNCF
Access: 100 m / 0.06 mi 1 min walk
GARE DU NORD
Railway station
Access: 7.5 km / 4.66 mi 25 min drive
ORY
Int. airport 2 - IATA code
Access: 14 km / 8.7 mi 30 min drive
PARIS ORLY
Int. airport 2 - full name
Access: 14 km / 8.7 mi 30 min drive
CDG
Int. airport 1 - IATA code
Access: 29 km / 18.02 mi 50 min drive
CHARLES DE GAULLE
Int. airport 1 - full name
Access: 29 km / 18.02 mi 50 min drive
Hotel services
Check-in from - Check out up to
In summary
On site
Restaurant

Wheelchair accessible hotel

Well-being

Air conditioning

Wi-Fi

Breakfast

Bar

Meeting rooms
Umami Burger Paris
Finally in Europe! Come and enjoy American cuisine prepared before your eyes at Pullman Paris Montparnasse. Bold flavours to awaken all five senses and please all desires and appetites.
Book
Fi'lia Paris
Fi'lia is true Italian cuisine, inspired by local products, the traditional recipes that are perpetuated, shaped and reinvented from generation to generation to bring a hint of Mediterranean influence.
Book
SKYBAR PARIS ROOFTOP
Overlooking Paris's landmarks, the rooftop offers more than a spectacular 377-foot view. Go for a drink, stay for the atmosphere in a bar steeped in local life. By reservation. Proper attire is required.
GRAB & GO
Non contractual photo
For a trip, an express lunch, a small snack or any other occasion, discover the takeaway catering offers at Grab & Go for a breakfast, lunch or snack to take away incl. Coutume Café products.
Your meetings and events
Events are at the heart of Pullman Paris Montparnasse, where three floors bathed in natural light house a pillarless reception area, meeting, conference & banquet rooms as well as 800m² of green terraces. Pullman expertise, Parisian magic. Weddings, gala dinners, conventions, conferences, team building, seminars & executive committees, Pullman Paris Montparnasse hosts all your private & professional events Pullman Paris Montparnasse is one of the largest and best equipped hotels in Europe.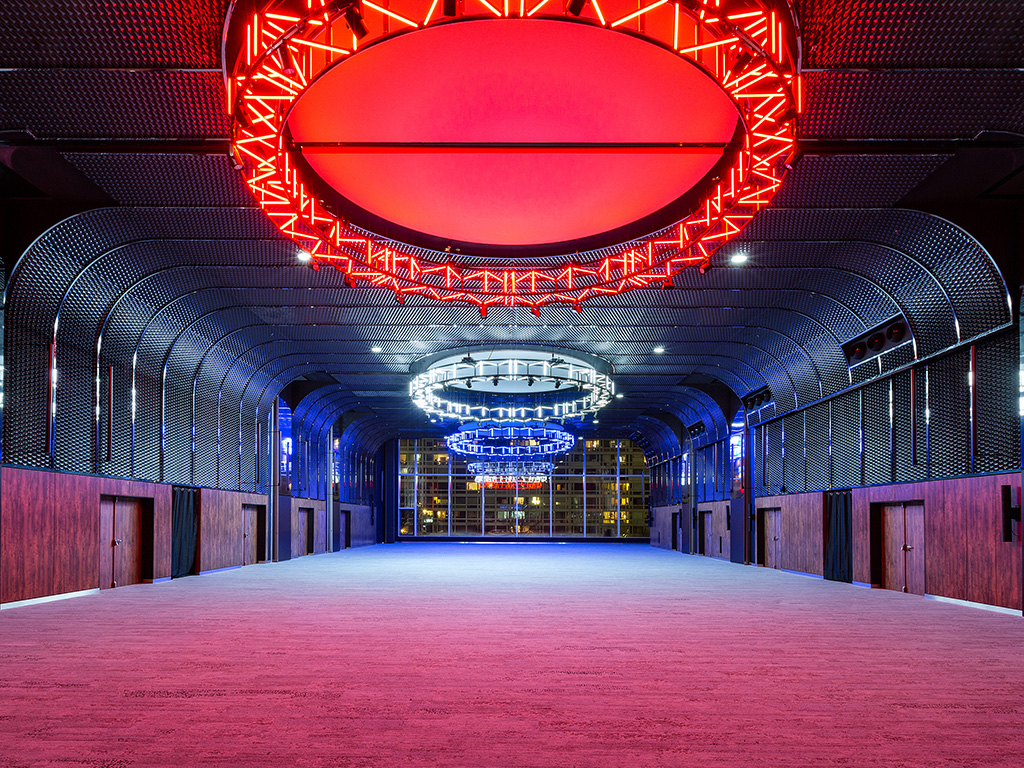 Room descriptions and layouts
Configuration is not available for these requirements
Unsure of the capacity needed for your event?

Convert different units of measurement and make organising your events easier.
Our accommodation(s)
From the 8th to the 32nd floor, modern and recently renovated rooms overlook bustling Montparnasse. Enjoy the absolute comfort of a Pullman bed, 24-hour room service and stunning views of Paris.
Room
DELUXE ROOM, 1 Queen-sized bed, view of Paris
Max. number of persons:

2

Area:

From

22

m² /

236

sq ft

Views:

Panorama view
Wireless internet in your room
High speed internet
Bathrobe
Slippers
Automatic wake up call
Room
DELUXE PREMIUM ROOM, 1 king-size bed, view of Paris's Sacré-Coeur
Max. number of persons:

2

Area:

From

25

m² /

269

sq ft

Views:

Panorama view
Wireless internet in your room
Wireless internet in your room
High speed internet
Bathrobe
Slippers(...)
Room
DELUXE PREMIUM ROOM, 2 single beds, view of Paris's Sacré-Coeur
Max. number of persons:

2

Area:

From

25

m² /

269

sq ft

Views:

Panorama view
Wireless internet in your room
High speed internet
Bathrobe
Slippers
Coffee/tea making facilities(...)
Room
EXECUTIVE DELUXE ROOM, 1 King-sized bed, view of Paris
Max. number of persons:

2

Area:

From

30

m² /

322

sq ft

Views:

Panorama view
Wireless internet in your room
High speed internet
Bathrobe
Slippers
Coffee/tea making facilities(...)
Room
DELUXE FAMILY ROOM, 2 double beds, view over Paris
Max. number of persons:

4

Area:

From

30

m² /

322

sq ft

Views:

Panorama view
Wireless internet in your room
High speed internet
Bathrobe
Slippers
Coffee/tea making facilities(...)
Room
CLASSIC FAMILY ROOM, 2 adjoining bedrooms, 1 queen-size bed, 2 single beds
Max. number of persons:

4

Area:

From

44

m² /

473

sq ft
Wireless internet in your room
Wireless internet in your room
High speed internet
Bathrobe
Slippers(...)
Room
DELUXE PREMIUM FAMILY ROOM, 2 adj. rooms, 1 king + 2 twin beds, Paris view
Max. number of persons:

4

Area:

From

44

m² /

473

sq ft

Views:

Panorama view
Wireless internet in your room
High speed internet
Bathrobe
Slippers
Coffee/tea making facilities(...)
Room
Deluxe family room, 2 rooms, 4 double beds, view of Paris
Max. number of persons:

8

Area:

From

60

m² /

645

sq ft

Views:

Panorama view
Wireless internet in your room
Wireless internet in your room
High speed internet
Coffee/tea making facilities
Automatic wake up call