Hotel Mercure Paris 19 Philharmonie La Villette
Hotel Mercure Paris 19 Philharmonie La Villette 4 stars
Customer review rating (ALL Rating) 4.1/5
557 reviews
Hotel location
Hotel Mercure Paris 19 Philharmonie La Villette
216 Avenue Jean Jaures
75019 Paris
France
GPS:48.8889580678, 2.3940970661
Access and transport
PORTE DE PANTIN
Railway station
Access: 140 m / 0.09 mi 2 min walk
GARE DU NORD
Railway station
Access: 3 km / 1.86 mi 40 min walk / 15 min drive
CHARLES DE GAULLE
Int. airport 1 - full name
Access: 20 km / 12.43 mi 30 min drive
CDG
Int. airport 1 - IATA code
Access: 20 km / 12.43 mi 30 min drive
Hotel services
Check-in from - Check out up to
In summary
On site
Car park

Restaurant

Wheelchair accessible hotel

Wi-Fi

Breakfast

Meeting rooms
L'Entrepôt
Sharing and a sunny disposition are the norm at our restaurant, L'Entrepôt, which invites you to sample French cuisine with simple yet tasty dishes. All dishes are prepared using fresh products.
Your meetings and events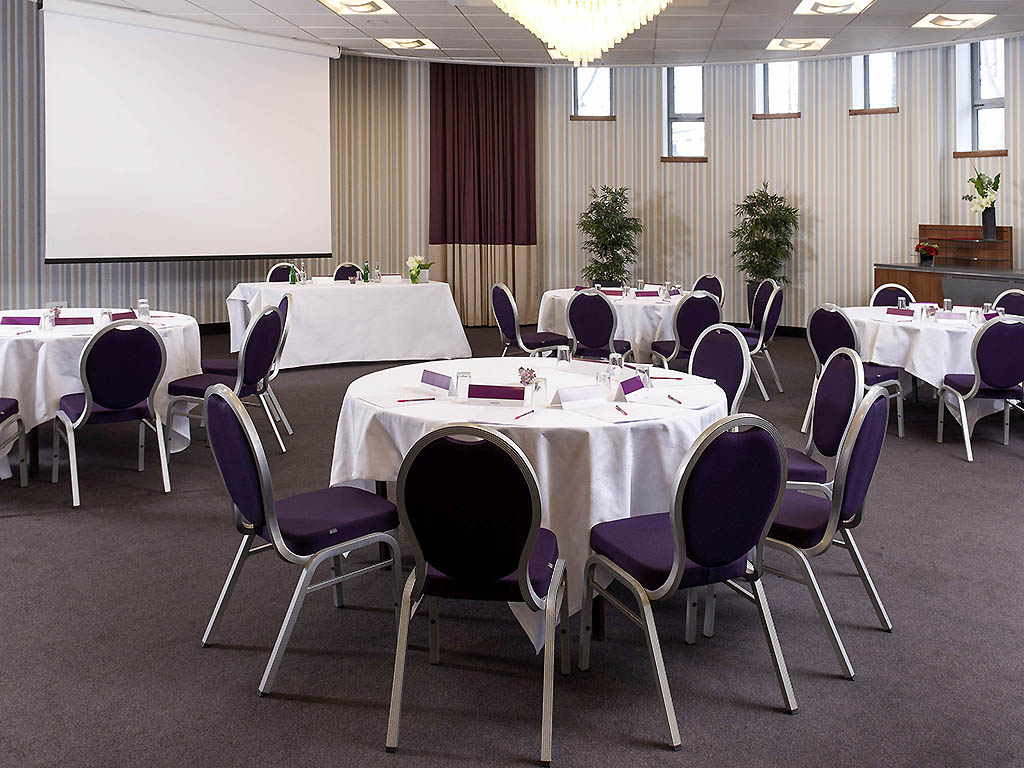 Room descriptions and layouts
Configuration is not available for these requirements
Unsure of the capacity needed for your event?

Convert different units of measurement and make organising your events easier.
Our accommodation(s)
Enjoy the comfort of our spacious Classic Rooms, or treat yourself to the experience of our Privilege Rooms located on higher floors. With great comfort, elegance and upscale equipment, they include Nespresso machine, robes, slippers, and free soft drinks. Our Bedroom Suites are also at your disposal, offering a living area with sofa for a moment of relaxation, and a bedroom area with upscale bedding
Our guest reviews
Our guest reviews
100% genuine reviews from our guests
Find out more
Enjoyable stay
TripAdvisor rating 4.0/5
Michał K Friends getaway - TripAdvisor review
In general, I think that the hotel is rather good, but also much potential for improvement. Especially, the attitude of the front office requires some attention. When I arrived, the room wasn't ready, was told to wait approx. 15 minutes so that the front office can check it. In the meantime, they managed to check-in other guests. After about 30 minutes, another person from the front office, surprised that I was still waiting, made sure the room is ready. That doesn't make a good first impression. The room itself was ok, as it should be. Very good breakfast and restaurant. Great location, just next to a metro station.
Good value for Paris, needed a bit more care
TripAdvisor rating 3.0/5
DMorgs71 Families - TripAdvisor review
We had a lovely room on the 9th floor with good view and was a very good size for Paris. Bathroom was adequate. It the shower in the bath made it impossible for me to stand (I'm 6 ft 1) and the screen was an inch above the bath tub meaning water poured onto the floor. The tv had one English speaking channel - CNN. Many of the advertised channels didn't work. We got some food from the Carrefour City around the corner - loads of crumbs from our baguettes… which weren't vacuumed up in the 4 days we were there. The hotel is in a nice area, with parks and access to walks along the basin. It's worth being a bit out of the city centre for more space. There's a Metro station right next door - easy to get into the city. Breakfast was fine, but quite limited. Staff were friendly and helpful.
Robbery in the hotel. Manager not responding
TripAdvisor rating 1.0/5
456astrida Business - TripAdvisor review
We got robbed inside the hotel. While reporting the incident, a lady got robbed as well right in front of our eyes. They called the police and they promised us that the Manager will send us the police robbery report but he still have not got back to us even after we sent him an email. We stayed there for 3 nights, with no airconditioner. We requested to change the room but to no avail. The provided us an old fan. With the heat over 35 degree in those days, it was killing us. They did not even want to compensate us with anything for this inconvenience. All Accor hotel in France are horrible.
Neat hotel
TripAdvisor rating 4.0/5
cabaniukm Solo travel - TripAdvisor review
I had a brilliant stay at this hotel. Breakfast was around £15 per day but full of a variety of foods. The hotel is located about 40 minutes from central Paris and has many fast food joints, resturants, bars and also a pharmacy down the street. Also, the metro is only about a 4 minute walk from the hotel.
Good location
Customer review rating 5.0/5
Martin Business - Confirmed reviews ALL
A business trip to the Science center - great location for restaurants, park, metro
In partnership with TripAdvisor