Claremont Club & Spa - A Fairmont Hotel

4 stars
Customer review rating 4.4/5
4,299 reviews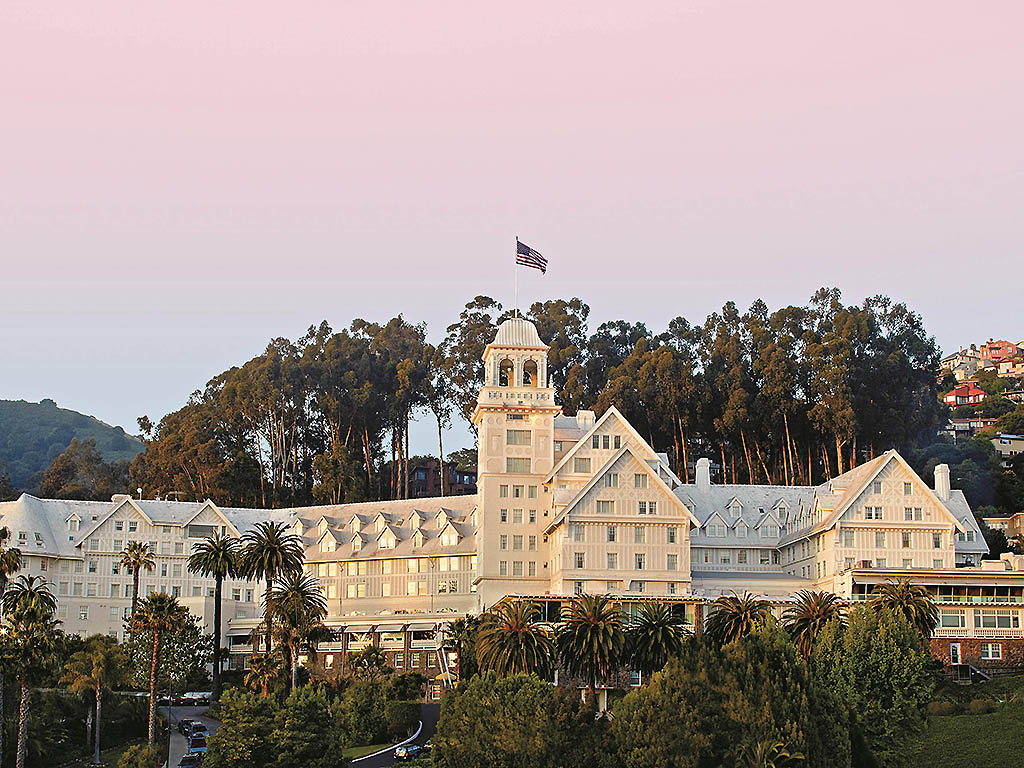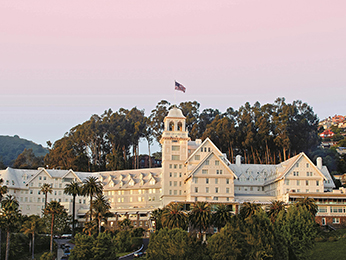 Hotel extras
Award-Winning Spa

Full Club and Fitness Center

3 Heated Saline Swimming Pools

15 minute drive from Oakland International Airport

20 Minute Drive from San Francisco
Services in the hotel and nearby
Hotel location
Claremont Club & Spa - A Fairmont Hotel
41 Tunnel Road
94705
berkeley
united states
Tel:
+55108433000
Fax: (+5)5108486208
Contact email :
claremontguestexperience@fairmont.com
By plane

OAKLAND INTERNATIONAL AIRPORT At 2km / null miles

By plane

SF INTERNATIONAL AIRPORT At 2km / null miles
GPS :37.859667, -122.241893
Your meetings and events
Located 12 miles from downtown San Francisco, the Claremont offers over 20,000 square feet of flexible meeting space high atop the scenic Berkeley/Oakland Hills. Our hotel provides state-of-the-art facilities for any size event.Two elegant and historic ballrooms, Claremont 4,779 sq ft and Empire - 4,069 sq ft are used for trade shows, larger general sessions, exhibit space, weddings and seminars.Over 10,000 sq ft of our meeting space offers panoramic views of San Francisco Bay, Downtown San Francisco, The Golden Gate Bridge.

Unsure of the capacity needed for your event?

Convert different units of measurement and make organising your events easier.
Our accommodations
The Claremont features 279 tastefully appointed guestrooms that offer historic charm and casual California elegance. No two rooms are alike. Each room presents a different experience and many offer one of a kind views of the San Francisco Bay.
Moderate Queen Room
Max. number of persons:

2

Area:

From 18 m² / 194 sq ft

Views:

Historic side view, Hills view *
* Subject to availability
Bathrobe
Coffee/tea making facilities
Ironing board and flat-iron
Mini Bar
Fairmont Queen Room
Max. number of persons:

2

Area:

From 22 m² / 237 sq ft

Views:

Historic side view *
* Subject to availability
Bathrobe
Coffee/tea making facilities
Ironing board and flat-iron
Mini Bar
Fairmont King Room
Max. number of persons:

3

Area:

From 22 m² / 237 sq ft

Views:

Historic side view *
* Subject to availability
Bathrobe
Coffee/tea making facilities
Ironing board and flat-iron
Mini Bar
Fairmont Dbl Dbl Room
Max. number of persons:

4

Area:

From 22 m² / 237 sq ft

Views:

Historic side view *
* Subject to availability
Bathrobe
Coffee/tea making facilities
Ironing board and flat-iron
Mini Bar
Fairmont Queen Queen Room
Max. number of persons:

4

Area:

From 22 m² / 237 sq ft

Views:

Historic side view *
* Subject to availability
Bathrobe
Coffee/tea making facilities
Ironing board and flat-iron
Mini Bar
Fairmont Bay View King
Max. number of persons:

3

Area:

From 22 m² / 237 sq ft

Views:

Bay view *
* Subject to availability
Bathrobe
Coffee/tea making facilities
Ironing board and flat-iron
Mini Bar
Deluxe King Room
Max. number of persons:

3

Area:

From 27 m² / 291 sq ft

Views:

Historic side view *
* Subject to availability
Bathrobe
Coffee/tea making facilities
Ironing board and flat-iron
Mini Bar
Deluxe Bay View King
Max. number of persons:

3

Area:

From 27 m² / 291 sq ft

Views:

Bay view *
* Subject to availability
Bathrobe
Coffee/tea making facilities
Ironing board and flat-iron
Mini Bar
Signature Bay View King
Max. number of persons:

3

Area:

From 28 m² / 301 sq ft

Views:

Bay view *
* Subject to availability
Bathrobe
Coffee/tea making facilities
Ironing board and flat-iron
Mini Bar
Fairmont Bay View Queen
Max. number of persons:

2

Area:

From 22 m² / 237 sq ft

Views:

Bay view *
* Subject to availability
Bathrobe
Coffee/tea making facilities
Ironing board and flat-iron
Mini Bar
Fairmont Bay View Dbl Dbl
Max. number of persons:

4

Area:

From 22 m² / 237 sq ft

Views:

Bay view *
* Subject to availability
Bathrobe
Coffee/tea making facilities
Ironing board and flat-iron
Mini Bar
Fairmont Bay View Queen Queen
Max. number of persons:

4

Area:

From 22 m² / 237 sq ft

Views:

Bay view *
* Subject to availability
Bathrobe
Coffee/tea making facilities
Ironing board and flat-iron
Mini Bar
Deluxe Dbl Dbl Room
Max. number of persons:

4

Area:

From 27 m² / 291 sq ft

Views:

Historic side view *
* Subject to availability
Bathrobe
Coffee/tea making facilities
Ironing board and flat-iron
Mini Bar
Deluxe Queen Queen Room
Max. number of persons:

4

Area:

From 27 m² / 291 sq ft

Views:

Historic side view *
* Subject to availability
Bathrobe
Coffee/tea making facilities
Ironing board and flat-iron
Mini Bar
Deluxe Bay View Dbl Dbl
Max. number of persons:

4

Area:

From 27 m² / 291 sq ft

Views:

Bay view *
* Subject to availability
Bathrobe
Coffee/tea making facilities
Ironing board and flat-iron
Mini Bar
Deluxe Bay View Queen Queen
Max. number of persons:

4

Area:

From 27 m² / 291 sq ft

Views:

Bay view *
* Subject to availability
Bathrobe
Coffee/tea making facilities
Ironing board and flat-iron
Mini Bar
Signature Bay View Dbl Dbl
Max. number of persons:

4

Area:

From 29 m² / 312 sq ft

Views:

Bay view *
* Subject to availability
Bathrobe
Coffee/tea making facilities
Ironing board and flat-iron
Mini Bar
Signature Bay View Queen Queen
Max. number of persons:

4

Area:

From 29 m² / 312 sq ft

Views:

Bay view *
* Subject to availability
Bathrobe
Coffee/tea making facilities
Ironing board and flat-iron
Mini Bar
Fairmont King ADA Room
Max. number of persons:

3

Area:

From 22 m² / 237 sq ft

Views:

Historic side view *
* Subject to availability
Bathrobe
Coffee/tea making facilities
Ironing board and flat-iron
Mini Bar
Fairmont King View ADA Room WP
Max. number of persons:

3

Area:

From 22 m² / 237 sq ft

Views:

Historic side view *
* Subject to availability
Bathrobe
Coffee/tea making facilities
Ironing board and flat-iron
Mini Bar
Deluxe Queen ADA TGB Room
Max. number of persons:

3

Area:

From 27 m² / 291 sq ft

Views:

Historic side view *
* Subject to availability
Bathrobe
Coffee/tea making facilities
Ironing board and flat-iron
Mini Bar
Deluxe Bay View Queen Queen ADA
Max. number of persons:

4

Area:

From 27 m² / 291 sq ft

Views:

Bay view *
* Subject to availability
Bathrobe
Coffee/tea making facilities
Ironing board and flat-iron
Mini Bar
Signature Bay View King ADA
Max. number of persons:

3

Area:

From 28 m² / 301 sq ft

Views:

Bay view *
* Subject to availability
Bathrobe
Coffee/tea making facilities
Ironing board and flat-iron
Mini Bar
Signature View King ADA RI
Max. number of persons:

3

Area:

From 28 m² / 301 sq ft

Views:

Historic side view *
* Subject to availability
Bathrobe
Coffee/tea making facilities
Ironing board and flat-iron
Mini Bar
Fairmont Queen Queen ADA
Max. number of persons:

4
Deluxe Bay View Queen ADA
Max. number of persons:

3

Area:

From 27 m² / 291 sq ft

Views:

Bay view *
* Subject to availability
Bathrobe
Ironing board and flat-iron
Rooms
Our guest reviews for
Claremont Club & Spa - A Fairmont Hotel
100% genuine reviews from our guests

Find out more

Customer review rating 4.4/5

Susan Families - 28/03/2020 Confirmed reviews ALL

Good stay before the virus shutdown.

Dear Ms. B., Thank you for choosing to stay with us and taking the time to share your valuable insight. We take great pride in providing an outstanding experience for our guests. Your feedback is truly appreciated and has been shared with our team members. This valuable insight has been taken to heart and will be utilized to focus our improvement efforts. We appreciate your time and hope to have the opportunity to welcome you back in the near future! Warm Regards, Peter Houston Director of Rooms

Excellent customer service

Customer review rating 4.4/5

Dan F. Families - 27/03/2020 Confirmed reviews ALL

In town for medical emergency with our son. Frank helped us immensely during our stay.

Dear Dr. F., Thank you for choosing to stay with us once again. It was an honor to welcome you back and we are truly grateful for your loyalty! Our team takes great pride in ensuring an outstanding experience for our guests. Your valuable feedback will help us continue to focus our improvement efforts. Please know how much we appreciate your time and consideration. It is our pleasure to be at your service and we hope to have the opportunity to welcome you back in the near future. Warm Regards, Peter Houston Director of Rooms

Great location

Customer review rating 4.4/5

R. F. Families - 24/03/2020 Confirmed reviews ALL

It was an unusual experience because it was during the Covid-19 pandemic. There were very few guests so service was quick. I had to be in town to help my daughter in Oakland with some difficulties she was having, otherwise I would not have traveled to CA at that time. They were responsive. When I told them the darkening shade was not working, maintenance was there in 30 min to fix it. The valet was friendly and helpful with questions I asked.

Dear Mrs. F., Thank you for choosing to stay with us and taking the time to share such valuable insight. It is a pleasure to receive your kind feedback. We will be delighted to share and celebrate this good news with out team. We would be supremely grateful if you might also consider sharing this feedback on TripAdvisor. This resource is vital to our online reputation and your voice would be a tremendous addition to the Claremont story! https://www.tripadvisor.com/Hotel_Review-g32066-d80965-Reviews-Claremont_Club_Spa_A_Fairmont_Hotel-Berkeley_California.html We hope to have the opportunity to welcome you back again in the near future. Warm Regards, Peter Houston Director of Rooms

Cozy, magnificent family gathering

Customer review rating 4.4/5

Janet L. Families - 18/03/2020 Confirmed reviews ALL

We (family of 4 adults & 1 child) came 3 days before the Bay Area was announced Shelter in Place to celebrate an early birthday for my son. We were given a free upgrade to a bay view suite with connecting rooms. A birthday treat & a personalized card were waiting in the room. So sweet & thoughtful! We went to Sonoma/Napa for a day trip & had dinner celebration at Limewood. Food & service were excellent. There were no crowds but ambiance still good. We especially enjoyed the museum library in the hotel & the massage treatment. Hotel staff were warm & courteous. I found the text messaging system before & during our stay very useful. Despite the unusual public health situation, we have enjoyed our stay which was a most memorable experience for both adults & child! If I may suggest, it would be helpful if hand sanitizers were provided in the hotel room and that air cons were less noisy

Dear Mrs. L., Thank you for choosing to celebrate your early birthday with us! It is a pleasure to receive your kind feedback. We are delighted to share this wonderful news with our team. We would be supremely grateful if you might also consider sharing this feedback on TripAdvisor. This resource is vital to our online reputation and your voice would be a tremendous addition to the Claremont story! https://www.tripadvisor.com/Hotel_Review-g32066-d80965-Reviews-Claremont_Club_Spa_A_Fairmont_Hotel-Berkeley_California.html We hope to have the opportunity to welcome you back again in the near future. Warm Regards, Peter Houston Director of Rooms

Good and Bad

Customer review rating 4.4/5

Anonymous Couples - 17/03/2020 Confirmed reviews ALL

Our room was perfect! Clean, comfortable, and a beautiful view. it was wonderful to have a complementary bottle of champagne for our 20th anniversary on ice in our room. The food at Provisions, Limewood, and in room was all so yummy. Service was great. The service at Limewood was especially wonderful. Our waiter was amazing, friendly, and picked a special anniversary dessert for us that was very good. Our "bad" was the spa services. My husband had a deep tissue massage but felt he's had better at massage envy for a quarter of the price. I had what was supposed to be the relaxation massage and it felt very deep tissue to me. I expressed that it was too rough and the service did not change. I also had a facial and the aesthetician was very nice and she did a lovely hand Massage, but the facial was very basic, there was no discussion of my skin prior to the beginning of the facial. After my services I took a shower at the spa. The first shower that I stepped into did not warm up. The water was ice cold. I re dressed and went and got help at the front desk, assuming that it was just operator error since there was literally 10 showerheads coming out of the ceiling and the walls and there were quite a few controls. The attendant came out and confirmed I was using it properly but I needed to wait for warm water. After about 10 minutes total the water was still ice cold so I moved all my stuff into another shower turned it on and the water did get warm. During the shower different showerheads we're shooting water out at different temperatures sometimes scalding hot and sometimes ice cold. The amount of money spent at the spa was over $600 that day and it was very disappointing that the experience was not so great.

Dear Mrs. S., Thank you for choosing to stay with us and taking the time to share your valuable insight. We take great pride in providing an outstanding experience for our guests. Your feedback is truly appreciated and has been shared with our team members. The spa leadership team in particular has taken it to heart and we remain delighted to be at your service. We appreciate your time and hope to have the opportunity to welcome you back in the future. Warm Regards, Peter Houston Director of Rooms

Our most recent 20 reviews
Our other hotels nearby