Fairmont San Jose

4 stars
Customer review rating 4.3/5
7,925 reviews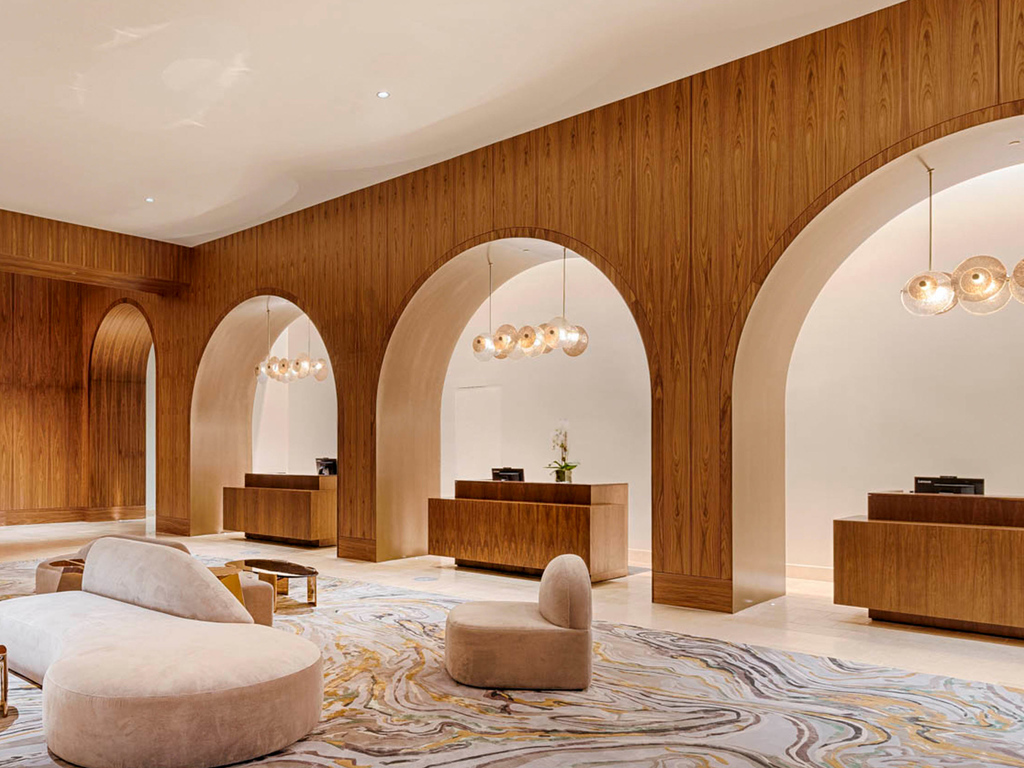 Hotel extras
Located in the center of Silicon Valley's top attractions, experience one of the world's most innovative destinations at Fairmont San Jose. Luxurious accommodations offer the utmost in comfort and convenience
This hotel participates to Planet 21 and is acting in favour of Positive Hospitality.
Services in the hotel and nearby
Information message
Caring for our valued guests and employees is our top priority and we are open for reservations. To learn more about the extensive measures we are taking to safeguard, protect and care for you, visit ALLStayWell.com.
Hotel location
Fairmont San Jose
170 South Market Street
95113
san jose
united states
By plane

METRO OAKLAND INTERNATIONAL APT At 57.94km / 36 miles

By plane

NORMAN Y. MINETA S-JOSE INTL APT At 4.83km / 3 miles

By plane

SAN FRANCISCO INTL AIRPORT   At 57.94km / 36 miles
GPS :37.332997, -121.88898
Your meetings and events
Blending state-of-the-art facilities with timeless beauty, Fairmont San Jose is the best meeting and wedding venue in Silicon Valley. The hotel features 65,000 square feet of elegant and well-equipped function space.Fairmont San Jose offers a comprehensive range of business meeting facilities and services catering to conferences, conventions, and seminars of every size. The hotel's flexible meeting space is equipped for every type function.Whether you're planning an executive meeting for five, a company-wide conference for 1,400 attendees, or a reception for 5,000 guests, Fairmont San Jose can accommodate your meeting or event.

Unsure of the capacity needed for your event?

Convert different units of measurement and make organising your events easier.
Our accommodations
Each guest room and suite is non-smoking and luxuriously-appointed with the best amenities, the finest bedding and the latest technology. The hotel's 728 guest rooms are the most spacious hotel rooms in San Jose, and the 77 exquisite suites offer even more space, deluxe furnishings and daily turndown service to further enhance the guest experience.
Fairmont Dbl Dbl Main Bldg
Max. number of persons:

4

Area:

From 42 m² / 452 sq ft

Views:

Mountain view, City side *
* Subject to availability
High speed internet
Bathrobe
Direct dial telephone
Mini Bar
Fairmont King Main Bldg
Max. number of persons:

3

Area:

From 42 m² / 452 sq ft

Views:

Mountain view, City side *
* Subject to availability
High speed internet
Bathrobe
Direct dial telephone
Mini Bar
Deluxe Queen Main Bldg
Max. number of persons:

3

Area:

From 42 m² / 452 sq ft

Views:

Mountain view, City side *
* Subject to availability
High speed internet
Bathrobe
Direct dial telephone
Mini Bar
Deluxe Dbl Dbl Main Bldg
Max. number of persons:

4

Area:

From 42 m² / 452 sq ft

Views:

Mountain view, City side *
* Subject to availability
High speed internet
Bathrobe
Direct dial telephone
Mini Bar
Deluxe King Main Bldg
Max. number of persons:

3

Area:

From 42 m² / 452 sq ft

Views:

Mountain view, City side *
* Subject to availability
High speed internet
Bathrobe
Direct dial telephone
Mini Bar
Deluxe King Tower
Max. number of persons:

3

Area:

From 42 m² / 452 sq ft

Views:

Mountain view, City side *
* Subject to availability
High speed internet
Bathrobe
Direct dial telephone
Mini Bar
Signature King Main Bldg
Max. number of persons:

3

Area:

From 42 m² / 452 sq ft

Views:

Pool side *
* Subject to availability
High speed internet
Bathrobe
Direct dial telephone
Mini Bar
Fairmont Double Double ADA Communication
Max. number of persons:

4

Area:

From 42 m² / 452 sq ft
High speed internet
Bathrobe
Direct dial telephone
Mini Bar
Fairmont Double Double Main Building ADA Grab Bars
Max. number of persons:

4

Area:

From 42 m² / 452 sq ft
High speed internet
Bathrobe
Direct dial telephone
Mini Bar
Fairmont Double Double Tower
Max. number of persons:

4

Area:

From 42 m² / 452 sq ft
High speed internet
Bathrobe
Direct dial telephone
Mini Bar
Fairmont Double Double ADA Roll-In Shower
Max. number of persons:

4

Area:

From 42 m² / 452 sq ft

Views:

City side, Mountain view *
* Subject to availability
High speed internet
Bathrobe
Direct dial telephone
Mini Bar
Fairmont King ADA Communication
Max. number of persons:

3

Area:

From 42 m² / 452 sq ft
High speed internet
Bathrobe
Direct dial telephone
Mini Bar
Fairmont King ADA Grab Bars
Max. number of persons:

3

Area:

From 42 m² / 452 sq ft
High speed internet
Bathrobe
Direct dial telephone
Mini Bar
Fairmont King ADA Roll In Shower
Max. number of persons:

4

Area:

From 42 m² / 452 sq ft
High speed internet
Bathrobe
Direct dial telephone
Mini Bar
Fairmont King Tower
Max. number of persons:

3

Area:

From 42 m² / 452 sq ft
High speed internet
Bathrobe
Direct dial telephone
Mini Bar
Deluxe Double Double ADA Communication
Max. number of persons:

4

Area:

From 42 m² / 452 sq ft

Views:

Mountain view, City side *
* Subject to availability
High speed internet
Bathrobe
Direct dial telephone
Mini Bar
Fairmont Queen Main Building
Max. number of persons:

3

Area:

From 42 m² / 452 sq ft

Views:

City side, Mountain view *
* Subject to availability
High speed internet
Bathrobe
Direct dial telephone
Mini Bar
Deluxe Double Double ADA Grab Bars
Max. number of persons:

4

Area:

From 42 m² / 452 sq ft

Views:

Mountain view, City side *
* Subject to availability
High speed internet
Bathrobe
Direct dial telephone
Mini Bar
Deluxe Double Double ADA Roll-In Shower
Max. number of persons:

4

Area:

From 42 m² / 452 sq ft

Views:

Mountain view, City side *
* Subject to availability
High speed internet
Bathrobe
Direct dial telephone
Mini Bar
Deluxe King ADA Grab Bars
Max. number of persons:

3

Area:

From 42 m² / 452 sq ft

Views:

City side, Mountain view *
* Subject to availability
High speed internet
Bathrobe
Direct dial telephone
Mini Bar
Deluxe Queen ADA Grab Bars
Max. number of persons:

3

Area:

From 42 m² / 452 sq ft

Views:

Mountain view, City side *
* Subject to availability
High speed internet
Bathrobe
Direct dial telephone
Mini Bar
Deluxe Double Double Tower
Max. number of persons:

4

Area:

From 42 m² / 452 sq ft

Views:

Mountain view, City side *
* Subject to availability
High speed internet
Bathrobe
Direct dial telephone
Mini Bar
Luxury Suite King NS Main Building
Max. number of persons:

4

Area:

From 115 m² / 1238 sq ft

Views:

City side, Mountain view *
* Subject to availability
High speed internet
Bathrobe
Direct dial telephone
Mini Bar
1 Bedroom King Suite ADA Comm
Max. number of persons:

4

Area:

From 84 m² / 904 sq ft

Views:

Mountain view, City side *
* Subject to availability
High speed internet
Bathrobe
Direct dial telephone
Mini Bar
Fairmont Suite King ADA
Max. number of persons:

4

Area:

From 84 m² / 904 sq ft

Views:

City side, Mountain view *
* Subject to availability
High speed internet
Bathrobe
Direct dial telephone
Mini Bar
Deluxe DD Suite ADA Comm
Max. number of persons:

4

Area:

From 84 m² / 904 sq ft

Views:

Mountain view, City side *
* Subject to availability
High speed internet
Bathrobe
Direct dial telephone
Mini Bar
1 Bedroom DD Suite ADA R-I Shower
Max. number of persons:

4

Area:

From 84 m² / 904 sq ft

Views:

Mountain view, City side *
* Subject to availability
High speed internet
Bathrobe
Direct dial telephone
Mini Bar
Deluxe King ADA Comm
Max. number of persons:

3

Area:

From 42 m² / 452 sq ft

Views:

Mountain view, City side *
* Subject to availability
Rooms
Our guest reviews for
Fairmont San Jose
100% genuine reviews from our guests

Find out more

Customer review rating 4.3/5

Frédéric P. Business - 20/02/2020 Confirmed reviews ALL

Everything was fine except that I was charged twice for breakfast. My room rate negotiated with NetJets includes breakfast so I should be reimbursed immediately on my AMEX ending in 1001

Great stay

Customer review rating 4.3/5

Bea G. Business - 20/02/2020 Confirmed reviews ALL

Every time I go to San Jose, I love to stay there.

Conveniently located

Customer review rating 4.3/5

Pete Business - 17/02/2020 Confirmed reviews ALL

Stayed at The Fairmont for the Cohesity SE Summit 2020 which was arranged by Ren and Pam from Cohesity

We had a wonderful stay!

Customer review rating 4.3/5

Anonymous Business - 17/02/2020 Confirmed reviews ALL

We come stay here every time we come to San Jose. It's our favorite hotel and Susheel at the front desk has such a welcoming and cheerful presence it makes us feel right at home. The staff makes all the difference for a great stay.

Great Stay

Customer review rating 4.3/5

Anonymous Business - 17/02/2020 Confirmed reviews ALL

Had a great work trip and the room and service was excellent.

Our most recent 20 reviews