Fairmont Mara Safari Club
Fairmont Mara Safari Club 5 stars
Customer review rating (ALL Rating) 4.8/5
97 reviews
Hotel location
Fairmont Mara Safari Club
Masai Mara National Reserve, PO Box 58581
0 AITONG
Kenya
GPS:1.092444, 35.206291
Access and transport
NBO
Int. airport 1 - IATA code
Access: 25 km / 15.53 mi
JOMO KENYATTA INTL AIRPORT
Int. airport 1 - full name
Access: 25 km / 15.53 mi
Hotel services
Check-in from - Check out up to
In summary
On site
Swimming pool

Restaurant

Wheelchair accessible hotel

Wi-Fi

Bar

Meeting rooms
THE DINING ROOM
All day-dining restaurant with international and local cuisines made from local market ingredients.
Your meetings and events
In an awe-inspiring natural setting, Fairmont Mara Safari Club offers 119 square metres of events space for conferences, special meetings and weddings. Make your occasion unforgettable with the luxury and hospitality of this sublime oasis in the bush. Our conference tent features modern audiovisual equipment and Wi-Fi for today's gatherings. The resort is also a dream wedding venue, offering on-site ceremony options, lavish receptions and romantic savannah sunsets.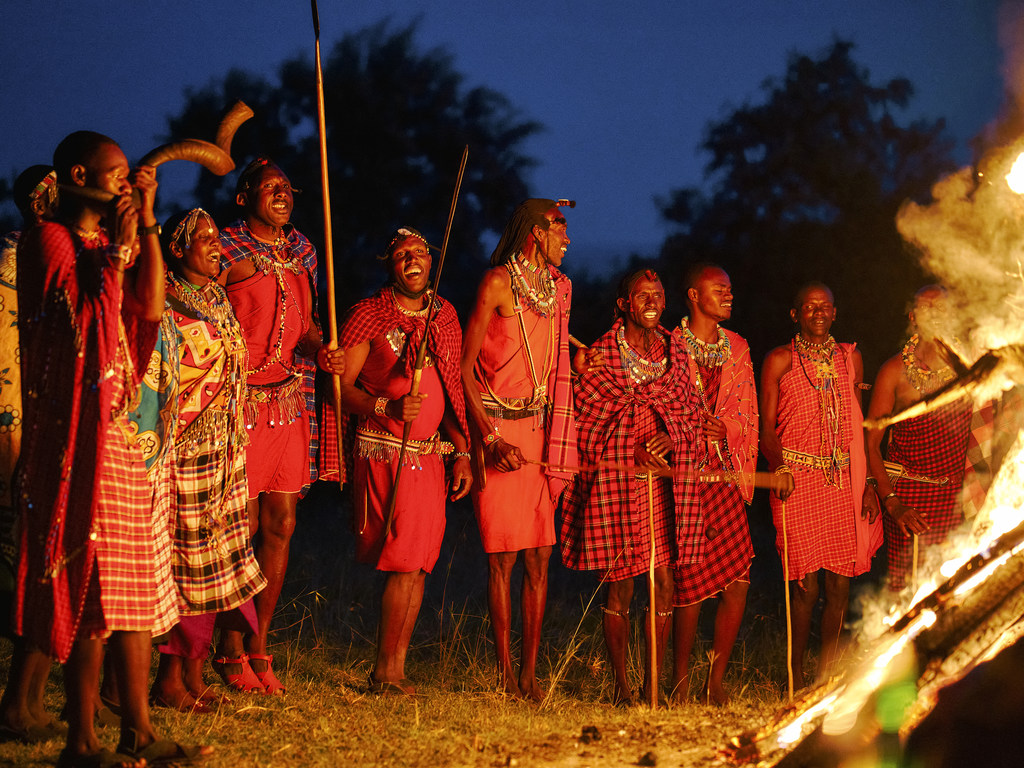 Room descriptions and layouts
Configuration is not available for these requirements
Unsure of the capacity needed for your event?

Convert different units of measurement and make organising your events easier.
Our accommodation(s)
Our selection of 38 lavishly furnished tents will enchant you. Placing you breathtakingly close to nature, these sumptuous waterfront havens, featuring four-poster beds and en suite facilities, overlook the Mara River and its enthralling wildlife.
Our guest reviews
Our guest reviews
100% genuine reviews from our guests
Find out more
Five days of Masai Mara with 7 year old
TripAdvisor rating 5.0/5
pozoplaz TripAdvisor review
Fairmont Mara was our choice for the first time in Africa, Kenya and safari with with 7 year old that prooved to be more genuine and original than anything we experienced before. It is not just the sheer abundance of widelife and nature that you witness just after jumping of the plane into jeep at Ngrende air strip. It is converasations, warmness and knowledge of people that work there from drivers, receptionists, waiters and room service that act as one family with sole purpose to make you feel welcome and introduce you to Kenya and Masai Mara with a lot of sense and respect for wildelife and your own privacy. Fairmomt lodges oversee river with hippos and have decks from which we were watching Milky Way. Beds were perfect and firm enough for my injured spine and in combination with perfect weather at 1650m on equator provide the best sleep ever. Everything that you need for family is there, from long walks in gardens that stretch for 2 km to swimming pool and restaurants that serve food beyond amazing. We went on several safari trips and saw big four on each trip with abundance of widelife. Each evening we were greeted with songs either by Masai or Swahili with top dinner next to the fireplace. My daughter was crying when we left. What to say, except Thank You
The PERFECT getaway!!!
TripAdvisor rating 5.0/5
Linda K Couples - TripAdvisor review
If you are looking for a romantic getaway with adventure and luxury, this place is IT! We stayed in the deluxe riverfront tent, overlooking hippos and crocodiles! Our fully powered tent also had a comfortable four-poster bed, a bathroom, and both an indoor & outdoor shower! And yes, there's a blow dryer! There's no wifi in the tent which enhances the experience of being off the grid. There is access to wifi in the main lobby/restaurant area.   For game drives, there are two options: early morning and late afternoon. Our guide Mike was fun knowledgeable and did a good job finding so many animals (lions, elephants, cheetahs, and much more).. During downtime,  we enjoyed the pool, a soothing massage, and relaxed on our deck.    The culinary experience here was nothing short of amazing. We dined at the hippo deck for dinner, had a bush breakfast, and had an interactive lunch where we had a farm-to-table experience with Chef Haziz! Special thanks to the general manager Steve for curating our unforgettable stay, and to our F&B team Dennis and Martin for showing us an incredible culinary experience throughout our stay. They went above and beyond. I would recommend this hotel to luxury travelers, honeymooners, and couples!
Somewhere to go for the holiday of a lifetime, and then repeat every year
TripAdvisor rating 5.0/5
Sally G TripAdvisor review
I was fortunate to return here in October for the first time since Covid. Some of the staff have changed, some of the decor has changed, However the welcome from everyone was the same as ever. The days start with waking in the early morning with a cup of tea prior to the first drive, returning for a scrumptious breakfast. Then a few hours to relax, roam the beautiful grounds, rest and snooze beside the swimming pool, enjoy the view from the veranda of my tent, and enjoy another delicious meal. Followed by the afternoon drive, dinner, perhaps a drink or three in the lounge prior to a very comfortable bed. The 14 nights passed too quickly. Every day the same and yet every day was new and so very exciting! I come for the beautiful Maasai Mara, the amazing animals, some so beautiful, some so ugly they are beautiful in their own right, and of course this unique luxorious hotel. I have been coming here for almost 20 years, and I cannot recommend it highly enough and will be definitely returning next year. Thank you Steve (GM) and you team for making this another amazingly memorable stay.
Amazing experience and souvenirs
Customer review rating 5.0/5
Mamoun Friends - Confirmed reviews ALL
Excellent staff very helpful, and welcoming, luxury experience with high attention to details and great facilities. Very nice conservancy with all of the big 5 and many more.
Amazing experience in the Mara!
TripAdvisor rating 5.0/5
emilysmith7212 TripAdvisor review
We loved this hotel! We saw so many animals on safari, and the service and food were top notch. Robert was a fantastic guide! And Peter was our waiter and very attentive. We look forward to coming back!
In partnership with TripAdvisor