Pullman RJ São Conrado (under renovation)
Pullman RJ São Conrado (under renovation) 5 stars
TripAdvisor rating 4.0/5
852 reviews
Hotel location
Pullman RJ São Conrado (under renovation)
Avenida Aquarela Do Brasil, 75
22610010 RIO DE JANEIRO
Brazil
GPS:-22.998, -43.258
Access and transport
AEP INTL DO GALEAO
Int. airport 1 - full name
Access: 28 km / 17.4 mi 40 min drive
GIG
Int. airport 1 - IATA code
Access: 28 km / 17.4 mi 40 min drive
Hotel services
Check-in from - Check out up to
In summary
On site
Restaurant

Wheelchair accessible hotel

Air conditioning

Wi-Fi

Bar

Meeting rooms
LOUNGE BAR
Non contractual photo
Sample the best food the city has to offer with dishes created by chef Rubens Gonçalo, offering the unique and refined flavors of Brazilian cuisine and immersing the restaurant in the culture of Rio.
Your meetings and events
Pullman is introducing a fresh approach to the planning of upscale meetings, conventions, seminars and incentive events. Fully equipped rooms, innovative break activities, the support and guidance of an Events Manager and "à-la-carte" guidance are all available to help make your event a success.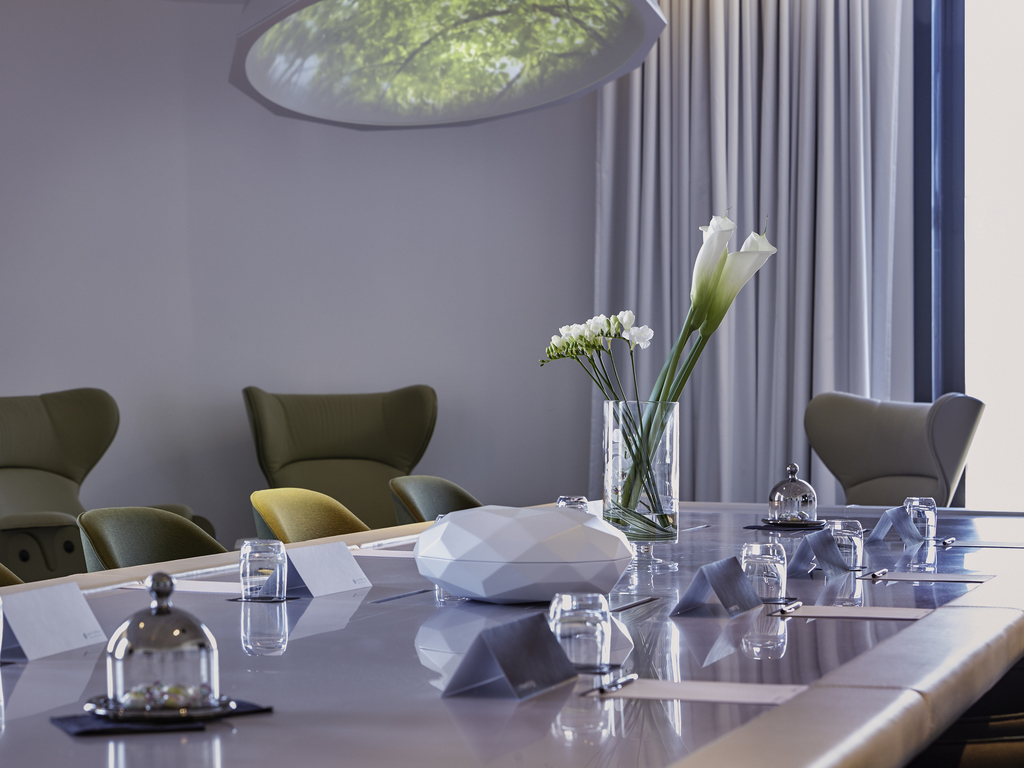 Room descriptions and layouts
From 1 to 2,000
attendees
Configuration is not available for these requirements
Unsure of the capacity needed for your event?

Convert different units of measurement and make organising your events easier.
Our guest reviews
Our guest reviews
100% genuine reviews from our guests
Find out more
Restaurant La Fiorentina Copacabana Rio de Janeiro Avenida Atlântica
TripAdvisor rating 1.0/5
infounipmi Families - TripAdvisor review
Worst italian Restaurant in Rio Very poor food quality we Hassan pasta bolognese and it was awful it tasted like canned meat We also had shrimp with garlic sauce very small frozen shrimps in an oily garlic sauce Don't go there because it's not a cheap restaurant but it is definitely the worst not to mention the filthy place
Be careful with Pullman's Taxi Service
TripAdvisor rating 2.0/5
kalthlathini Business - TripAdvisor review
The official taxi service at Pullman Hotel, run by Unicoop has dishonest drivers. They will tell you they do not accept credit cards, when in fact, it is possible to pay inside the lobby on a credit card. They also are were dishonest with the rates. Once I saw the rate chart inside the hotel, I realized they charged me double when I arrived to the hotel. They would not reduce the fare for going back to the airport. I've been pursing my refund for several months now. It's a nice property, but not the best location for leisure and tourism.
great location
TripAdvisor rating 5.0/5
Muse1974 TripAdvisor review
Despite the fact of being close to some favelas, great location, nice beach and superb sunset, they have a Barbecue at the pool and a DJ on the weekend. recommend the ecotourism near by some of the best trekking
Nice hotel, not so nice convention space
TripAdvisor rating 4.0/5
ARoomWithAReview Business - TripAdvisor review
I had a spacious room with a view overlooking the beach and Rocinha. The room was very clean and had a comfortable bed and a very nice lounge chair. Hotel staff were great, room service always arrived earlier than expected and the bars/restaurants onsite are very nice. There were no washcloths in my bathroom, which was strange, and no way to have privacy in the bathroom as there is a clear glass wall between the shower and bedroom... you cannot shower or use the toilet without being seen, and at night I had to close the curtains as anyone in the hotel across from this one could look into the room and see me inside the bathroom thanks to that glass shower wall. The TV was on the small side and didn't have many channels. Found a brochure about avoiding sexually transmitted diseases in my room, too, which was amusing at first but then made me wonder what goes on in this hotel if they feel they need to put literature like that in the rooms. Otherwise, the room and hotel are very nice. Unfortunately, the meeting/convention space in Gavea A is very old and in need of renovation. The carpet was old and extremely filthy (even after hotel staff supposedly vacuumed and cleaned) and smells horrible which made the entire Gavea space smell bad. This space desperately needs to be improved.
Dear Guest, On behalf of all our staff we would like to thank you for choosing the Pullman Rio São Conrado and for the time you have made available in to leave us your comments. Know that the comments and suggestions of our customers are paramount, as they contribute to our better meet your needs and desires. We will review your comments regarding the convention area for the industry responsible, which will be considered and handled with the utmost attention. We look forward to welcoming you soon! Sincerely, Pullman Rio Sao Conrado.
Unusual location
TripAdvisor rating 5.0/5
LaohuPenang Couples - TripAdvisor review
In a good neighbourhood, this recently refurbished hotel faces the seaside but the Rocinha farvela in the back cannot be overlooked. It is a short walk to the Sao Conrado metro stop. There is not only the Fashion Mall nearby but also a supermarket used by local residents. The breakfast is sumptious and the staff cheerful and helpful, notably duty manager Sen. Alejandro S.
Dear guest, Thank you for sharing your experience with Pullman Rio São Conrado! We were very happy that you enjoyed your stay with us and enjoyed our Hotel and the location. Your recognition is very important to us! We will forward your compliments about the breakfast to the Chef and about the staff to the reception, who will be flattered. We hope to see you again on other occasions! See you later! #FeelWelcome
In partnership with TripAdvisor